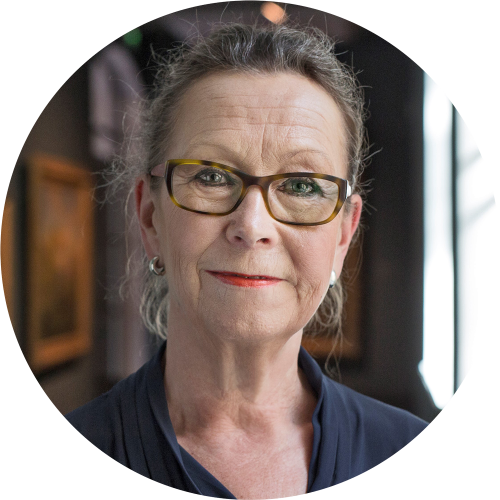 Ms. Sakari holds a PhD in Art History from the University of Helsinki (2001). Her dissertation was about Conceptual Art in Finland. She has worked extensively in the Finnish cultural field both in Finland and abroad. Before becoming the Director of Ateneum Art Museum, Ms. Sakari worked as Chief Curator at the Museum of Contemporary Art Kiasma from 2003. During 2008–2012 she was the Director of the Finnish Cultural Institute in Paris and was on leave of absence from Kiasma.
Dr. Sakari has worked extensively within the field of art history, including teaching as lecturer and professor of art history at the University of Helsinki and at the Academy of Fine Arts, now a part of the University of the Arts.
Ms. Sakari has held several positions of trust, including board member of Uniarts Helsinki (Univesity of Fine Arts, Sibelius Academy and Theatre Academy) and the European Cultural Foundation.
Ateneum Art Museum is part of the Finnish National Gallery, together with the Museum of Contemporary Art Kiasma and Sinebrychoff Art Museum.
https://ateneum.fi/uutiset/marja-sakarin-blogi-kohti-moninaisempaa-ateneumia
https://fi.wikipedia.org/wiki/Marja_Sakari
Ateneum Museum Director Marja Sakari presents the exhibition inspiration – Contemporary Art & Classics 2020. English, Finnish subtitles.
Explore the exhibition: https://www.youtube.com/watch?v=PXfsGiDMrJg