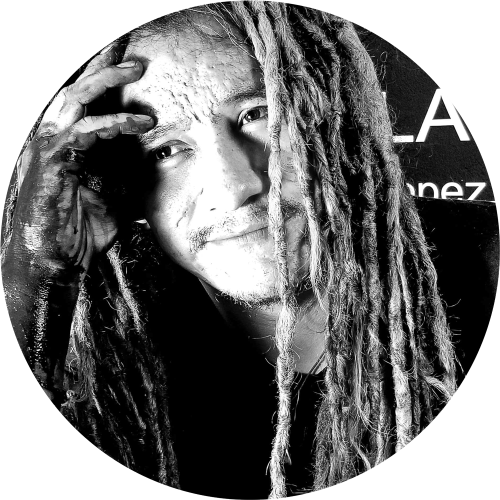 www.instagram.com/nicolas.lopez.art
www.facebook.com/christiannicolas.lopezaroni
He was born in 1984 in the city of Huancayo, in the center of Peru. Within a family of artists, where art played an important role in their personal training, he developed not only in painting, but also in other disciplines of the arts such as music and the performing arts. Especially excelling in the speciality of Watercolor.
He did his art studies in 2002 at the School of Fine Arts of Ayacucho, Peru, and after graduating in 2007 he continued his studies in the specialty of Painting at the National School of Art Calors Baca Flor de Arequipa (Institution that stands out as the only one with the speciality of watercolor technique), finishing in 2013.
Since he began on this pictorial path, he has diffrentiated himself from other artists in the same field by staying away from the sedentary nature of the plastic arts. Adding in that way to his production a variety of scenarios that allows us to observe the different states of his life and the changes of that process. Always with the same baggage that allows him to register everything that he finds in his way that captivates and amazes him, and proof of everything is his works. With that he makes us participate in his great adventure of continuous learning that will not end with another contest, it will simply become another opporunity to follow what he is passionate about.
This migratory need that accompanies his pictorial style of seeing the world has allowed him to obtain different titles among them the most outstanding in his native country. He was nick named "El Trotamundos", title awarded by LA REPUBLICA, a recognized Peruvian newspaper, after being awarded for two consecutive years in a prestigious institution very committed to Peruvian art "The National Salon of Watercolor ICPNA" in 2014 and 2015 with the series "The globetrotter trapped in memory" and "Meditation iron", two watercolors in gray tones. And also after having obtained excellent results in different national and international competitions of which we highlight the following achievements:
FIRST PRIZE, Professional Category, XXV International Meeting of Landscape Painters, Merlo, Argentina.
FIRST PRIZE, Category Prize Winners X Latin American Meeting of Marinist Painters in Situ, Against Wind and Tide, Mar de Plata, Argentina.
GOLD MEDAL, International Watercolor Exhibition "Thanking Big", National Museum of Watercolor, Alfredo Guatti Rojo, Mexico.
FIRST PRIZE, XX VII Watercolor Contest "Paisaje Peruano", John Constable Prize, British Cultural Center, Lima, Peru.
FIRST PRIZE, Category in city, "Ricardo Anwander" Valdivia and his River, Valdivia-Chile.