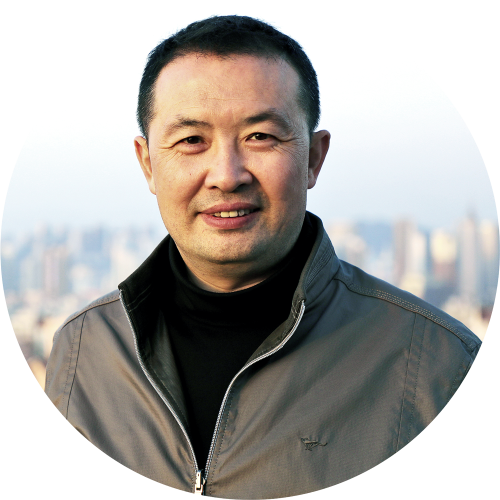 https://wooarts.com/shan-hong-gallery/
www.facebook.com/hong.shan.7509
www.instagram.com/chinahong1277
I try to convey vitality in my painting by means of light and color. In terms of the techniques of expression, I try to combine the simplicity of traditional Chinese ink painting with the structure, anatomy and the shades of color typical of Western paintings, and show my understanding of the structural image through the use of water-soluble materials.
We have spent 400 years on the study of paper quality, but now very few people discuss with us about quality. The forms of expression of most artists make them pay little attention to quality. We hope that more professionals can put forward suggestions about the development of watercolor. For more than a decade, I lived in Europe, savoring the sunshine, the blue sky, the lovely flowers and the views of the bustling streets. There are many exhibitions but not many of them are related to watercolor, as most people care about the various phenomenon of contemporary art. Regardless of this, I would rather sit quietly in my studio to deal with my water and colors. Because I know that watercolor paintings easy to carry and they can be vehicles to expressiveness, and these can win a growing popularity of this art form. Now it has turned out that today even my professors and school mates who once focused on contemporary art have started to pay serious attention of watercolor. Watercolor is the most interesting medium in the world, with so many variations. I hope that watercolor can become a greater medium, and that more people will love it and be fascinated by it.
Born in Qingdao.
Faculty member of Watercolor Division of Qingdao University Fine Art College
Executive Director of Euro-Asian Cultural arts-industry Association
Vice President of Qingdao Contemporary Art Association
Deputy Secretary-General of Shandong Watercolor Painting Association
Member of China Artists Association, NWS, SWS, PWS
Director of IWS (International Watercolor Society)
Some 100 paintings, many papers and review articles have been published in various media (newspapers, magazines, and art journals) at national, provincial, and municipal levels;Paintings have been introduced in several portal websites in China and been collected by art institutions, museums, galleries, and individual collectors. Author of various publications, e.g., "Collected Works of Contemporary Artists – Shan Hong", "Oil Paintings by Shan Hong" and "Shan Hong: A Master Watercolorist."